Hide slides in presentation view
You can find this option under
Available for following licenses
Compatibility
No known issues with any version.
Description
If you just want to have your AgendaPoints for better overview of your presentation but want to hide them for the presentation, then you can activate this option for "Table of content" and also for "AgendaPoint" slides.
The corresponding slides will be marked as hidden.
This is the same function as in the contect menue of every slide: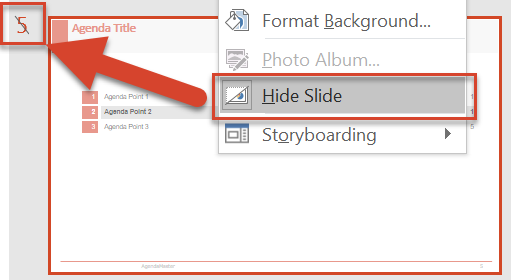 The slide number in the slide panel will be strikethrough if a slide is hidden.